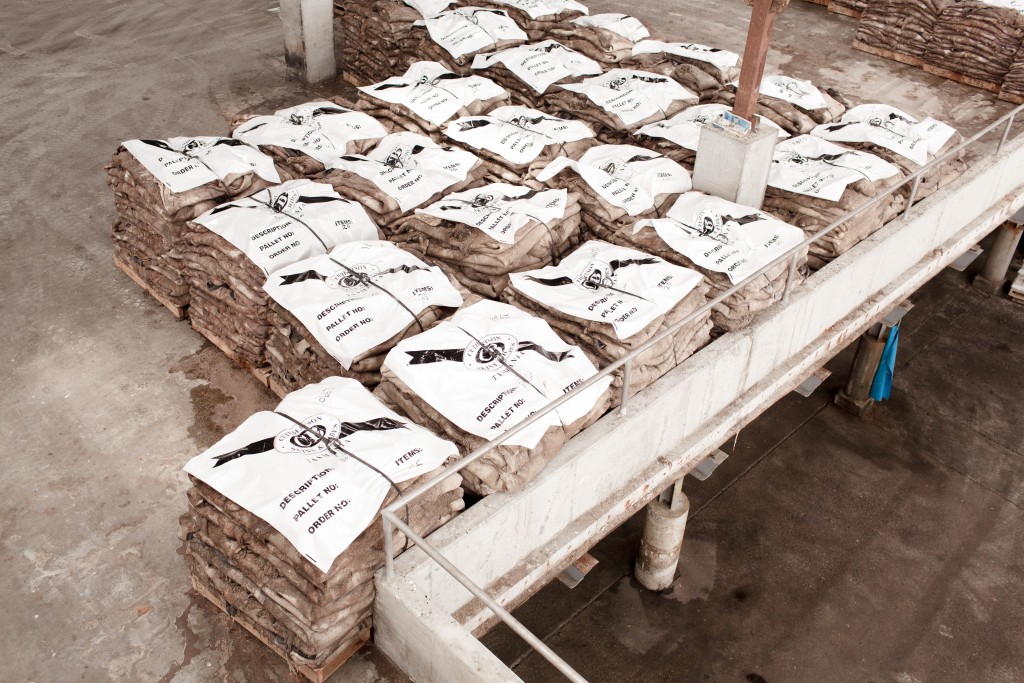 Raised locally, our cattle hides are all European breeds and are healthy and of very high quality. We ensure that we source cattle hides that have no scarring from no cattle tick and a generally clean grain – they represent the best hides produced in Australia, and can be dehorned (or polled).
We receive the hides approximately 1 hour after slaughter, and immediately place them into a raceway (drainage channel) for a minimum of 16–22 hours for curing, in a brine solution of 95–97%. The hides are stored for a minimum of 24 hours to drain, before classification and grading. We also have the capability to flesh all hides.
We send samples from hides to laboratories to analyse and test before shipment and we can supply a declaration certificate, if required.
Preparation: Tails are trimmed back with head, ears and lower lips removed.
Pallets & Shipping: All our products are shipped on wooden ISPM No.15 standard pallets, which are certified and approved by AUS-QUAL. Our hides are shipped at approximately 20–22 tonnes (20,000–22,000 kilograms) per container.
Selection
26kg + (average 30–­32kg), 36 hides per pallet
36kg + (average 40–42kg); 25 hides per pallet; Feedlot
Faulty 14kg + (average 28–30kg); 40 hides per pallet; 90% hand flayed 10% hair slippage